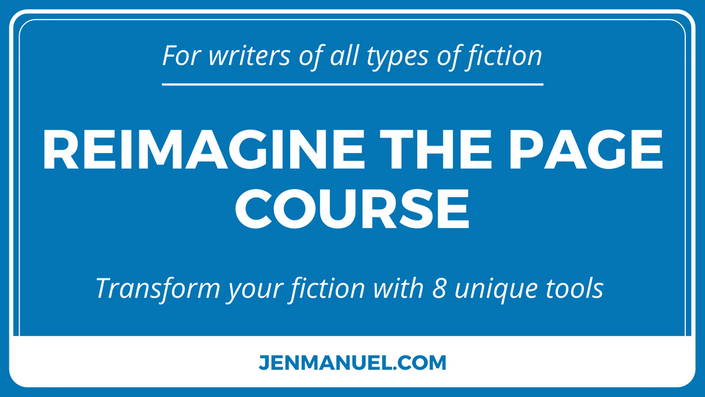 REIMAGINE THE PAGE
A course for fiction writers who want to revise their draft into a story readers find compelling.
Enroll Now
Welcome!

Do you struggle to see the revisions your story truly needs?


Do you feel overwhelmed by your draft, not really knowing where to start with revisions?

Maybe you've grown uninspired, stuck, frustrated with your story and need a new direction.

Maybe you've managed to make good revisions, but now you want to take your skills to an even higher level.

Or maybe you're a writing coach or instructor looking for new ways to help your students.


Join me to make the deepest story revisions you'll ever make.
This isn't editing. This is re-seeing. Re-dreaming. Re-imagining.
This is revision revised.
What is the Reimagine the Page Course?

The Reimagine the Page Course is a self-paced, step-by-step, practical program that teaches you an amazing way to see your story draft from a unique perspective. You will make the deepest revisions to your fiction that you've ever made. There are two crucial stages in the program: the first pulls you away from the story, while the second pulls you deeper into it than you've ever likely been before.

The first stage helps you to "re-see" the landscape of your story draft, including its narrative space, narrative distance, emotional terrain, and narrative energy.
The second stage helps you to "re-dream" your story as a person, invigorating its heart, illuminating its head, exciting its body, strengthening its soul.
The Reimagine the Page Course is perfect for fiction writers of any genre. It doesn't matter if you write short stories or literary novels, crime thrillers or children's novels, romance or a fantasy series, this program will become an indispensable part of your revision process.
Many courses and books teach you about writing – about the drafting process. This course shows you what to do with that draft. You will learn how to do revision in a completely original, transformative new way using eight tools. You will see why so many writers have called my original, "real-world" version of this course:
The very best workshop [they've] ever taken. Ever.
It will elevate your craft to a higher level.
It will inspire and challenge you.
It is a challenging and demanding course aimed at serious writers. This includes serious beginners as well as novice and advanced writers. If you are a beginner or novice writer willing to roll up your sleeves and dig deep, you will be able to use the tools instantly and effectively. Advanced writers will find that the tools enhance and deepen their existing practice. Each level of writer will handle the tools differently, and as your skills grow, your use of the tools will evolve.
Your Instructor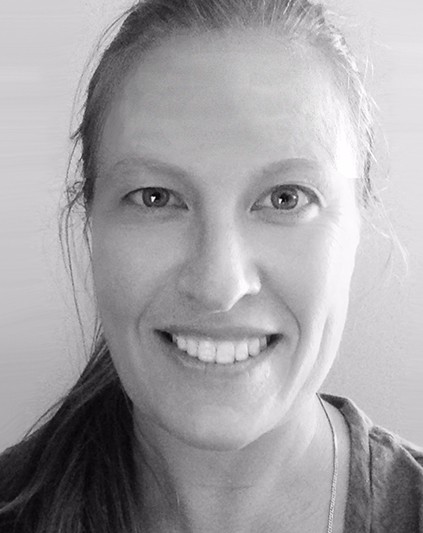 Writers come to me when they're feeling uncertain about how to revise their story--whether it's a short story, a sweeping literary epic, a spy thriller, or a children's novel. I coach these writers who struggle to make deep revisions, showing them how to transform their fiction into amazing stories. My program of revision is one-of-a-kind.
I'm also the author of the novel, The Heaviness of Things That Float (Douglas & McIntyre, 2016), winner of the Ethel Wilson Fiction Prize. I've been a Western Magazine Award finalist and recipient of The Storyteller's Award at the Surrey International Writers Conference. Bestselling author Diana Gabaldon calls my writing "astonishing in its intimacy, delicate complexity and sense of compassion."
Contact Me
Please don't hesitate to send me your questions about the course: Email
Visit my website for free exercises and tips, plus my free Story Revision Starter Kit.
How Will This Course Transform My Writing?

You will learn how to see your story drafts in a bold, powerful, clear new way. The eight tools in this program transcend the usual topics – plot, setting, tone, pacing, mood, point of view, etc. – and instead train you to examine narrative space, narrative distance, emotional terrain, and narrative energy. You will also learn how to trace the four major threads that should run through your story in order to bring it to life: the heart, head, body, and soul of your story. This carefully designed approach causes you to address all those usual writing topics – without having to ever name them – in a more effective and thorough way.

It is designed as a practical, step-by-step program. You will get an actionable revision plan. This means that I've done all the heavy thinking, in terms of planning, for you. You are free to follow a structured approach to your revisions, knowing that if you trust the process, it will transform your fiction. You are free to reflect deeply and to open up your mind to reimagining the page.

This course is not about outlining or diagramming your stories in busy spreadsheets. It is, however, highly visual in its simple yet powerful mapping techniques. More importantly, the concepts you map and the way you map them will give you – from the first module onward – a better understanding of story shape, movement, momentum. You will grasp what truly brings a story to life, and what your narrative needs.

In addition to learning how to identify areas for deep revisions, you will also receive several remedies. This is not a formulaic or mechanical program. Yes, many of these remedies are delivered as simple instructions. But in addition to being practical solutions, these simple instructions also act as a launching pad from where you will explore, with my guidance, deep ideas to lift your story and your writing to new heights. You will learn how to expand your creative mind – philosophically and psychologically – with the idea of reimagining.

You will feel empowered in ways you might never have expected.
How Am I Going to Learn?

Each module includes demonstrations so that you can see how the eight tools are used.


All videos are accompanied by transcripts, and all course materials are viewable on your desktop, laptop, or mobile devices. If you prefer, you can download course materials to use offline.

There is no better way to learn than through actual examples. That's why you're given examples throughout the course. These examples include all kinds of genres, and for good reason. As you come to understand how these revision tools are used across a variety of genres, you will deepen your own craft immensely.


After a demonstration and examples, you will use the tool on your own manuscript. Exercises have been carefully designed to walk you through the process. Each set of exercises includes a section called "Where You Might Get Stuck" to help you get the most out of your revision work.
What Exactly Will I Learn?


MODULE 1: WHAT IT MEANS TO REIMAGINE THE PAGE

Your Story is a Map

Your Story is a Person

Using Constraints for Creativity
MODULE 2: SURVEYING THE NARRATIVE SPACE
What is the Narrative Space?

How to Survey the Narrative Space

Surveying Assignment

Key Solutions and Remedies

MODULE 3: MEASURING THE NARRATIVE DISTANCE
What is the Narrative Distance?

How to Measure the Narrative Distance

Measuring Assignment

Key Solutions and Remedies

MODULE 4: MAPPING EMOTIONAL TERRAIN
What is the Shape of Emotional Terrain?

How to Map the Emotional Terrain

Mapping Assignment

Key Solutions and Remedies

MODULE 5: MARKING THE NARRATIVE ENERGY
What is Narrative Energy?

How to Mark the Narrative Energy

Marking Assignment

Key Solutions and Remedies

MODULE 6: INVIGORATING THE HEART OF YOUR STORY
What is the Heart of Your Story?

How to Trace the Heart of Your Story

Tracing Assignment

Key Solutions and Remedies

MODULE 7: ILLUMINATING THE HEAD OF YOUR STORY
What is the Head of Your Story?

How to Follow the Head of Your Story

Following Assignment

Key Solutions and Remedies

MODULE 8: EXCITING THE BODY OF YOUR STORY
What is the Body of Your Story?

How to Excite the Body of Your Story

Exciting the Body Assignment

Key Solutions and Remedies

MODULE 9: STRENGTHENING THE SOUL OF YOUR STORY
What is the Soul of Your Story?

How to Strengthen the Soul of Your Story

Strengthening the Soul Assignment

Key Solutions and Remedies

MODULE 10: Beginnings, Endings and Transitions (Bonus Module)
3 Key Roles Your Beginning Plays

Powerful Ways to Restructure Your Ending

How to Revise Your Transitions
Frequently Asked Questions
When does the course start and finish?
The course starts May 27, 2017 and never ends! It is a completely self-paced online course - you decide when you start and when you finish. You take as long as you need to finish the program.
How long do I have access to the course?
How does lifetime access sound? After enrolling, you have unlimited access to this course for as long as you like - across any and all devices you own. Also, you will continue to receive any extra examples and valuable resources added in the future to this already packed course. All course materials are downloadable, so you have the option of working online or offline. You can revisit the materials whenever it suits your revision needs.
What if I am unhappy with the course?
I would never want you to be unhappy! If you are unsatisfied with your purchase, contact me in the first 30 days. I'll ask for your completed assignment from Module 2, Surveying Narrative Space, to make sure you gave it an honest try. You'll then get complete refund.
What if I have more questions?
Should I have my entire draft finished before taking the course?
No. If you are revising a novel, you don't need to have the whole thing completed to start the course. Even if you have only one chapter under your belt, you can start to reimagine the page.